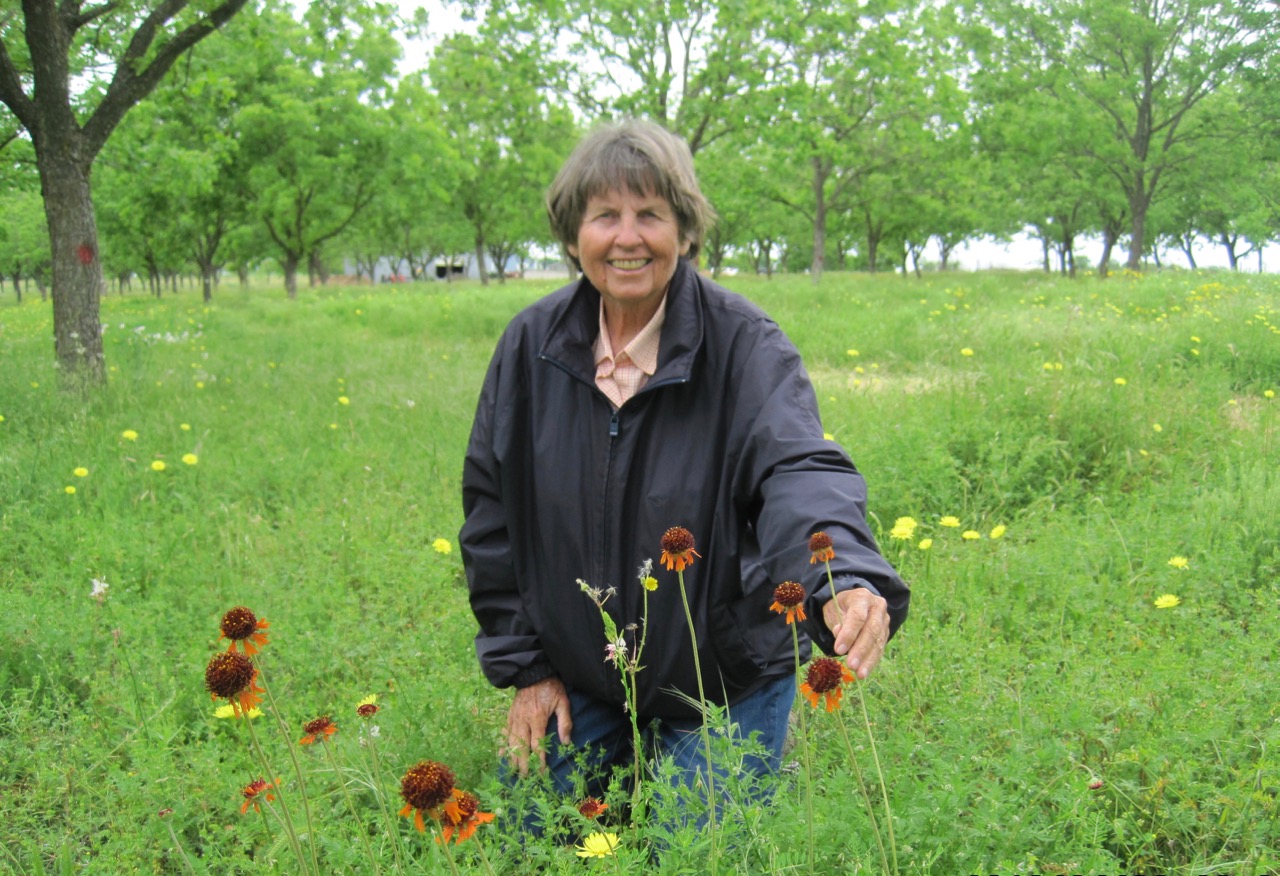 Connecting soil health to community health
Betsy Ross, Nicole Masters, and Christine Su
Betsy Ross Grassfed Beef | Integrity Soils | PastureMap
In this episode you'll hear from Betsy Ross, Nicole Masters, and Christine Su in an intergenerational conversation about the connections between soil health and community health. If you were at the Quivira Coalition's Regenerate Conference in early November, you caught their conversation as the keynote panel, "Sisters of the Soil." Christine Su is the co-founder and CEO of PastureMap, one of our podcast's co-sponsors. PastureMap is grazing and livestock management software helping producers improve profits on healthy grasslands. Christine is joined in conversation with Nicole Masters, an agroecologist, systems thinker, and the director of Integrity Soils, and Betsy Ross, the co-owner and founder of Betsy Ross Grassfed Beef and the CEO of Sustainable Growth Texas, LLC.
Betsy Ross brings deep experience to the conversation from many years managing her grassfed beef operation. Betsy, Nicole, and Christine discuss their experiences and what they've seen on the land, and draw parallels between soil and community resilience. Here are a few of our favorite ideas from their conversation: composting personal failures, leaving mental pore space for new people and ideas, and taking time to regenerate ourselves in addition to regenerating the land.
Topics discussed:
1:56 Introductions
7:42 Betsy Ross discusses her experiences learning about soil health and soil biology at her operation in Texas.
10:57 Nicole Masters discusses regenerative agriculture as a new way of seeing patterns and listening to land and livestock. Regenerative agriculture requires observations for decision-making; it's not as easy as someone telling you what to do.
13:05 Christine uses the metaphor of pore space as the importance of keeping an open mind. You need pore space to make room for new diversity and weeds; you may not know what all of the microbes and weeds actually do.
17:52 Nicole shares that Darwin mentions 'love' 97 times in On the Origin of Species, and 'survival of the fittest' once. So while Darwin believed collaboration and love was the key to evolution, capitalists picked up on competition, which has set the scene for our modern agricultural era.
24:40 In regenerative agriculture, it's easier to fix the soil than to fix the problems that show up later.
26:13 Nicole discusses some of the results she's seeing through her soil health consulting. She's noticed that restoration results come faster where there's deep respect and intention for the land.
31:24 Soil as family. Moving from thinking about soil as an "it" to thinking of soil as a "thou."
35:25 Betsy discusses her relationship with her neighboring operations. Nicole mentions the importance of your circle of influence in your community.
39:56 Christine discusses personal regeneration. "There's not going to be a next generation if we ourselves aren't regenerated." Sharing and "composting" failures helps us move forward stronger.
41:55 Building resilient rural communities based on open communication.
46:20 Christine discusses inclusive community in grassland agriculture.
48:44 Betsy mentions that scientific study of soil often views soil as a dead system rather than a living one. Her goal is getting to a point where food is healing us.
54:00 Nicole talks about creating a management plan taking into account both the unique characteristics of the landscape in addition to peoples' personalities and values.
55:53 Humans leave fingerprints on the landscape.
57:05 "I feel like my role is to heal the land but also to inspire the next generation. We can do this, and it's important." - Betsy emphasizes that everyone in the community is valued.
59:51 "Come back to the land. We need you on the land. The land is calling us. And this is the call if you will listen." - Betsy
1:07:07 Book recommendations: